Get updates by email


Subscribe to this blog's feed
Follow us on Facebook
Follow us on Twitter
Related Industries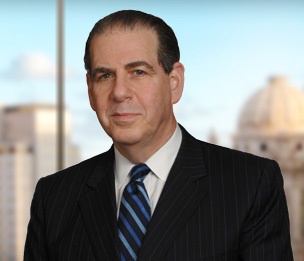 Jonathan S. Feld
Member
jfeld@dykema.com
312-627-5680
Showing 6 posts by Jonathan S. Feld.
When the Supreme Court accepted the cert petition to resolve a Circuit split regarding the False Claims Act's statute of limitations when the government does not intervene, it created the potential that the Court would extend the limitations period for private relators' FCA actions. That is exactly what happened. The Supreme Court unanimously ruled that a relator can bring suit within three years after a government official knows, or should know, about a potential FCA violation—up to 10 years after the underlying event—and the relator does not count as a government official. Cochise Consultancy, Inc. v. United States ex rel. Hunt, No. 18-315 (U.S. May 13, 2019). FCA defendants may, therefore, face more qui tam suits reaching further back into their memories and records. Read More ›
A Supreme Court case to be decided this term will determine whether to extend the statute of limitations for private relators' FCA actions in which the government does not intervene. United States ex rel. Hunt v. Cochise Consultancy, 2018 U.S. LEXIS 6778, at *1 (Nov. 16, 2018). The Department of Justice wants relators to have the same 10 year statute of limitations as the government has in cases where the government does intervene. Read More ›
On October 12, 2018, Assistant Attorney General Brian A. Benczkowski spoke at the NYU School of Law where he announced new guidelines regarding the procedures governing corporate compliance and monitorships.[1] While most of the attention has been on the new criteria for selecting corporate monitors, AAG Benczkowski also announced that the DOJ will not be hiring new corporate compliance counsel within the Criminal Division, a break from the practices of the previous administration. Read More ›
The Office of Inspector General of the U.S. Department of Health and Human Services ("OIG") issues work plans ("Work Plan") that addresses priority areas and emerging issues. For many years, the OIG published its Work Plan every two years with intermediate updates published once or twice each calendar year. Beginning on June 15, 2017, however, the OIG changed its practice and publishes the Work Plan on a monthly basis. These monthly updates are published through the OIG's Work Plan website. Read More ›
Health care fraud and abuse is a significant contributor to the cost of health care in the United States. For the fiscal year that ended September 30, 2017, the United States Department of Justice (the "DOJ") reported that it had recovered $3.7 billion under the False Claims Act ("FCA"), of which $2.4 billion related to the health care industry. Fiscal Year 2017 was the eighth consecutive year that civil FCA settlements and judgments exceeded $2 billion. Read More ›
The United States Department of Justice ("DOJ") recently issued two separate memos that may signal the DOJ is taking a more restrictive False Claims Act ("FCA") enforcement position.
The first memo, written by Michael Granston, Director of the DOJ's Civil Fraud Division, and dated January 10, 2018, discusses the DOJ's authority to seek dismissal of a "meritless" qui tam relator case under 31 U.S.C. § 3730 (the "Granston Memo"). The DOJ historically has been reticent to use its authority under § 3730. The Granston Memo argues that, to preserve the DOJ's limited resources and avoid adverse decisions that could negatively impact the DOJ's own enforcement priorities, DOJ attorneys should consider the seven factors listed in the memo in evaluating whether to seek dismissal of a qui tam case. Read More ›