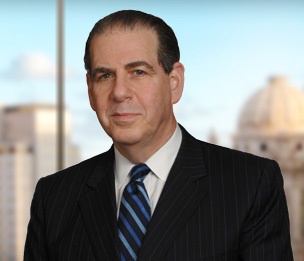 Jonathan S. Feld
Member
jfeld@dykema.com
312-627-5680
Showing 13 posts by Jonathan S. Feld.
Earlier this month, Peter Lucido, the Macomb County Prosecutor, who was also a former Republican State Senator and State Senate Majority Whip, announced a plan to investigate COVID-19 deaths in Macomb County nursing homes to determine whether Executive Order 2020-50, which was issued in April 2020 by Governor Gretchen Whitmer, and is no longer in effect, was responsible for those deaths. Prosecutor Lucido made a form available to families of former nursing home residents to collect information from the facility and then share with Macomb County law enforcement officials. Read More ›
Nursing homes have been on the front lines throughout the COVID-19 pandemic as they care for the persons most at risk. In an effort to improve safety and curb the spread of COVID-19, federal and state authorities are relaxing certain compliance obligations. Despite this regulatory latitude, nursing facilities should remain aware that federal and state agencies continue to closely monitor nursing home compliance. Read More ›
The federal government continues to develop responses to the evolving COVID-19 pandemic and now turns toward combatting COVID-19 related fraud. Attorney General Barr issued a memo on March 16, 2020 calling on all U.S. Department of Justice ("DOJ") attorneys to prioritize the detection, investigation, and prosecution of wrongdoing related to COVID-19. Following Attorney General Barr's instruction, the U.S. Attorney for the Northern District of Illinois appointed a federal prosecutor to lead the district's crackdown of scammers attempting to leverage the pandemic for fraudulent purposes. U.S. Attorney's Offices across the country are expected to follow this path to coordinate with federal, state, and local law enforcement partners to lead fraud investigations and enforcement. Read More ›
On March 3, 2020, Attorney General William Barr announced the National Nursing Home Initiative–a new U.S. Department of Justice ("DOJ") taskforce organized to push criminal and civil enforcement action against nursing homes across the country. The initiative will help coordinate DOJ enforcement actions against nursing homes that provide "grossly substandard care." Read More ›
The U.S. Department of Justice ("DOJ") has resolved false claims against a sector not typically prone to FCA attacks—research institutions. In December 2019, the DOJ reached a $5.5 million settlement agreement with a Michigan non-profit research institute, the Van Andel Research Institute ("VARI"). The DOJ alleged that VARI failed to disclose foreign funding upon the application for, and over the term of, a federal grant. Read More ›
On September 9, 2019, the U.S. Court of Appeals for the Eleventh Circuit issued an important decision for health care providers, especially those in the hospice industry. In U.S. v. AseraCare, Inc., No.16-13004, Slip. Op. (11th Cir. September 9, 2019), the Court held that a "reasonable disagreement between medical experts" about prognosis for a terminally ill patient, without more, cannot establish falsity. Slip. Op. at 3. The case began in 2008 as a qui tam action when former AseraCare company employees filed a False Claims Act lawsuit alleging that AseraCare submitted documents that falsely certified some Medicare patients were "terminally ill" and eligible for hospice care. The Government intervened. While the Eleventh Circuit remanded to the District Court to review its ruling in favor of AseraCare, the Eleventh Circuit upheld the lower court's ruling that differing medical opinions do not qualify as "objective" evidence of falsity required by the False Claims Act.
Read More ›
The False Claims Act grants the government the authority to dismiss qui tam actions over the objections of the relator if "the court has provided the person with an opportunity for a hearing on the motion." 31 USCS § 3730. However, what constitutes a "hearing" under the Act and the extent of the government's authority to unilaterally dismiss qui tam actions has been the subject of dispute amongst the Courts of Appeals. Read More ›
When the Supreme Court accepted the cert petition to resolve a Circuit split regarding the False Claims Act's statute of limitations when the government does not intervene, it created the potential that the Court would extend the limitations period for private relators' FCA actions. That is exactly what happened. The Supreme Court unanimously ruled that a relator can bring suit within three years after a government official knows, or should know, about a potential FCA violation—up to 10 years after the underlying event—and the relator does not count as a government official. Cochise Consultancy, Inc. v. United States ex rel. Hunt, No. 18-315 (U.S. May 13, 2019). FCA defendants may, therefore, face more qui tam suits reaching further back into their memories and records. Read More ›
A Supreme Court case to be decided this term will determine whether to extend the statute of limitations for private relators' FCA actions in which the government does not intervene. United States ex rel. Hunt v. Cochise Consultancy, 2018 U.S. LEXIS 6778, at *1 (Nov. 16, 2018). The Department of Justice wants relators to have the same 10 year statute of limitations as the government has in cases where the government does intervene. Read More ›
On October 12, 2018, Assistant Attorney General Brian A. Benczkowski spoke at the NYU School of Law where he announced new guidelines regarding the procedures governing corporate compliance and monitorships.[1] While most of the attention has been on the new criteria for selecting corporate monitors, AAG Benczkowski also announced that the DOJ will not be hiring new corporate compliance counsel within the Criminal Division, a break from the practices of the previous administration. Read More ›