Get updates by email


Subscribe to this blog's feed
Follow us on Facebook
Follow us on Twitter
Related Industries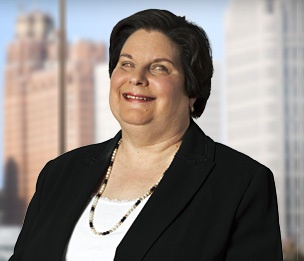 Joanne R. Lax
Member
jlax@dykema.com
248-203-0816
Showing 21 posts by Joanne R. Lax.
Medicare and Medicaid certified nursing homes are frequently required to pay fines (called "civil money penalties" or "CMPs") to the U.S. Centers for Medicare and Medicaid Services ("CMS") when government surveyors find them out of compliance with the Requirements for Participation for Long-Term Care Facilities. It is not uncommon for CMS to assess CMPs in the hundreds of thousands of dollars. Nursing homes sometimes protest that the money would be better spent by them in improving their operations to fix current non-compliance and avoid future non-compliance. On November 21, 2018, CMS announced a new initiative that it claims will promote these goals. Read More ›
Obviously, they are all natural disasters that climate scientists believe will increase in severity and intensity in the coming years. And they are all events that nursing homes and assisted living facilities (and all Medicare/Medicaid certified health care providers) are legally required to prepare for in order to protect their residents and patients. More pointedly, though, they are all events which the U.S. Senate Finance Committee's Minority Staff (Minority Staff) believes are not presently adequately addressed by nursing homes, assisted living facilities, or the U.S. Centers for Medicare and Medicaid Services (CMS). The Minority Staff made this clear in a blistering report issued on November 2, 2018, entitled Sheltering in Danger. Read More ›
Following President Trump's signature on broad federal legislation to combat the opioid crisis in the U.S., the U.S. Department of Health and Human Services (DHHS) announced two initiatives to further reduce opioid-related deaths. On October 25, 2018, DHHS' Office of Inspector General (OIG) expanded its Medicare Strike Forces to address improper opioid prescriptions, and the DHHS' Office for Civil Rights (OCR) published Guidance to prevent discrimination against individuals seeking treatment for opioid use disorder. Read More ›
On October 4, 2018, CMS informed the public about several new enhancements to its oversight of accrediting organizations (AOs) and increased transparency regarding AO Performance. Health care providers that obtain Medicare certification via deemed status may find that AOs will be more conscientious than ever about ensuring that the provider satisfies all Medicare Conditions of Participation (COP) in addition to all AO internal standards. Read More ›
In September 2018, the U.S. Department of Health and Human Services' Office of Inspector General (OIG) issued a report criticizing in-patient rehabilitation facilities (IRFs) for improper claims to Medicare. See "Many Inpatient Rehabilitation Facility Stays Did Not Meet Medicare Coverage And Documentation Requirements, A-01-15-00500." The report estimated that in 2013 Medicare paid IRFs $5.7 billion for care that was not reasonable and necessary. OIG recommended that CMS increase its oversight of IRF compliance with Medicare coverage and documentation requirements, and CMS concurred. As a result, IRFs can expect enhanced CMS scrutiny of its claims. Read More ›
On August 15, 2018, the Michigan Department of Health and Human Services (MDHHS) announced the initiation of post-payment claims audits to identify and recover overpayments made to Medicaid providers. These audits will be overseen by the MDHHS Office of Inspector General (OIG) and will be conducted by AdvanceMed, the Midwestern Unified Program Integrity Contractor (UPIC) for the federal Centers for Medicare & Medicaid Services (CMS).
The audits will come in two forms: automated and complex. Automated audits will not require review of clinical records, while complex ones will. AdvanceMed may not request more than 150 records per request, or 500 in a three-month period by billing NPI. Providers will not be reimbursed for the cost of producing requested records. In addition to record reviews, AdvanceMed may conduct interviews of providers and beneficiaries, and on-site visits. Read More ›
For a number of years, the Office of the Inspector General (OIG) of the U.S. Department of Health and Human Services has published concerns about the quality of Medicare-certified hospice providers and about fraud and abuse in the Medicare hospice benefit program. On July 31, 2018, the OIG consolidated its concerns into a portfolio "Vulnerabilities in the Medicare Hospice Program Affect Quality Care and Program Integrity: A Portfolio" (OEI-02-16-00570). While neither the U.S. Centers for Medicare and Medicaid Services (CMS) nor the National Hospice and Palliative Care Organization agree with all of the OIG's concerns or recommended fixes, the OIG is steadfast. Hospice providers can expect continued OIG scrutiny of both industry and individual provider practices, as well as continued OIG effort to effect structural change in the Medicare hospice benefit to improve program integrity. Read More ›
The Michigan Medicaid program is proposing to modify its Nursing Facility Level of Care Determination (LOCD) effective November 1, 2018. See Proposed Policy 1819-LOCD—Level of Care Determination (LOCD) Process Improvements. The Nursing Facility LOCD is used to determine an individual's eligibility for a variety of Medicaid long-term care benefits: nursing facility care, MI Choice Waiver programs, Program of All-Inclusive Care for the Elderly (PACE), and MI Health Link. It determines whether an individual meets the medical/functional criteria for Medicaid payment for these services. Providers that do not properly complete a LOCD when needed may not bill the Medicaid program for services provided to the applicable individual, and are subject to retroactive recoupment of payments received and potential False Claims Act allegations.
The principle proposed modifications to the LOCD are: Read More ›
The IMPACT Act of 2014 requires skilled nursing facilities (SNFs) to submit quality data to the federal Centers for Medicare and Medicaid Services(CMS). Failure to do so on a timely basis will shave two percent off the SNF's Medicare reimbursement for the next federal fiscal year. Read More ›
On June 22, 2018, the federal Centers for Medicare and Medicaid Services (CMS) announced via a subscription email blast additional skilled nursing facility (SNF) information that it plans to make available to the public through Nursing Home Compare and other government websites. Additional information about the email blast can be obtained from bettercare@cms.hhs.gov. Some of this enhanced information will also be included in the calculation of the SNF's Five Star Rating. Read More ›