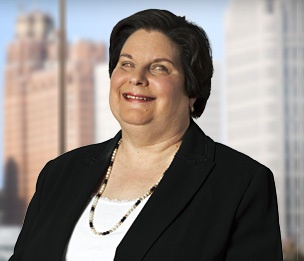 Joanne R. Lax
Member
jlax@dykema.com
248-203-0816
Showing 17 posts by Joanne R. Lax.
In September 2018, the U.S. Department of Health and Human Services' Office of Inspector General (OIG) issued a report criticizing in-patient rehabilitation facilities (IRFs) for improper claims to Medicare. See "Many Inpatient Rehabilitation Facility Stays Did Not Meet Medicare Coverage And Documentation Requirements, A-01-15-00500." The report estimated that in 2013 Medicare paid IRFs $5.7 billion for care that was not reasonable and necessary. OIG recommended that CMS increase its oversight of IRF compliance with Medicare coverage and documentation requirements, and CMS concurred. As a result, IRFs can expect enhanced CMS scrutiny of its claims. Read More ›
On August 15, 2018, the Michigan Department of Health and Human Services (MDHHS) announced the initiation of post-payment claims audits to identify and recover overpayments made to Medicaid providers. These audits will be overseen by the MDHHS Office of Inspector General (OIG) and will be conducted by AdvanceMed, the Midwestern Unified Program Integrity Contractor (UPIC) for the federal Centers for Medicare & Medicaid Services (CMS).
The audits will come in two forms: automated and complex. Automated audits will not require review of clinical records, while complex ones will. AdvanceMed may not request more than 150 records per request, or 500 in a three-month period by billing NPI. Providers will not be reimbursed for the cost of producing requested records. In addition to record reviews, AdvanceMed may conduct interviews of providers and beneficiaries, and on-site visits. Read More ›
For a number of years, the Office of the Inspector General (OIG) of the U.S. Department of Health and Human Services has published concerns about the quality of Medicare-certified hospice providers and about fraud and abuse in the Medicare hospice benefit program. On July 31, 2018, the OIG consolidated its concerns into a portfolio "Vulnerabilities in the Medicare Hospice Program Affect Quality Care and Program Integrity: A Portfolio" (OEI-02-16-00570). While neither the U.S. Centers for Medicare and Medicaid Services (CMS) nor the National Hospice and Palliative Care Organization agree with all of the OIG's concerns or recommended fixes, the OIG is steadfast. Hospice providers can expect continued OIG scrutiny of both industry and individual provider practices, as well as continued OIG effort to effect structural change in the Medicare hospice benefit to improve program integrity. Read More ›
The Michigan Medicaid program is proposing to modify its Nursing Facility Level of Care Determination (LOCD) effective November 1, 2018. See Proposed Policy 1819-LOCD—Level of Care Determination (LOCD) Process Improvements. The Nursing Facility LOCD is used to determine an individual's eligibility for a variety of Medicaid long-term care benefits: nursing facility care, MI Choice Waiver programs, Program of All-Inclusive Care for the Elderly (PACE), and MI Health Link. It determines whether an individual meets the medical/functional criteria for Medicaid payment for these services. Providers that do not properly complete a LOCD when needed may not bill the Medicaid program for services provided to the applicable individual, and are subject to retroactive recoupment of payments received and potential False Claims Act allegations.
The principle proposed modifications to the LOCD are: Read More ›
The IMPACT Act of 2014 requires skilled nursing facilities (SNFs) to submit quality data to the federal Centers for Medicare and Medicaid Services(CMS). Failure to do so on a timely basis will shave two percent off the SNF's Medicare reimbursement for the next federal fiscal year. Read More ›
On June 22, 2018, the federal Centers for Medicare and Medicaid Services (CMS) announced via a subscription email blast additional skilled nursing facility (SNF) information that it plans to make available to the public through Nursing Home Compare and other government websites. Additional information about the email blast can be obtained from bettercare@cms.hhs.gov. Some of this enhanced information will also be included in the calculation of the SNF's Five Star Rating. Read More ›
On June 26, 2018, the Centers for Medicare and Medicaid Services (CMS) announced several initiatives to strengthen Medicaid integrity. While these initiatives are directed to State Medicaid Agencies, Medicaid managed care organizations and providers should expect a trickledown effect that could impact their operations and finances. Read More ›
On June 14, 2018, the U.S. Department of Health and Human Service's Office for Civil Rights (OCR) issued guidance to the clinical research community about the proper content of HIPAA authorizations to use Protected Health Information (PHI) for future clinical research.
The Guidance was mandated by the federal 21st Century Cures Act (Cures Act), which among other things, encourages finding cures for disease and injury through scientific research. The Cures Act required OCR to address three points:
What information will satisfy the "purpose" provision of a HIPAA authorization when the plan is for PHI to be used for future research that may not even be contemplated at the time the authorization is signed—e.g. when PHI will be placed in a research database or repository for use in as yet unspecified future research protocols?
What is a sufficient expiration date or event for a HIPAA authorization for future research?
What information must the authorization provide about the individual's right to revoke the authorization and the mechanisms to accomplish revocation?
Read More ›
On May 30, 2018, the Trickett Wendler, Frank Mongiello, Jordan McLinn, and Matthew Bellina Right to Try Act of 2017 ("Right To Try Act," or "Act") became the law of the land. See 115 P.L. 176; 132 Stat. 1372; 2018 Enacted S. 204. Proponents herald it as a new era for terminally ill patients for whom standard treatments have not worked. Critics assail it as an assault on the authority of the U.S. Food and Drug Administration (FDA) and a sham that adds little to patients' existing options.
What does the Act mean for physicians providing care to terminally ill patients? Like many of its state-based existing counterparts, the Act raises practical problems and exacerbates ethical dilemmas that physicians face as they balance their obligation to support their patients against their obligation to avoid futile and even harmful interventions. Read More ›
The U.S. Department of Health and Human Services (DHHS), along with 15 other federal agencies, proposes to delay the effective date of sweeping changes promulgated last year regarding protection of human subjects in federally funded research outside of FDA jurisdiction, known as the "Common Rule." See 83 FR 17595, dated April 20, 2018. The proposal is intended to do three things: (a) give the research community additional time to comply with the numerous new requirements in the new Common Rule; (b) give DHHS and other federal agencies time to issue sub-regulatory guidance; and (c) offer burden-reducing flexibility to research institutions in certain instances. Comments on the proposed rule are due by May 21, 2018. Read More ›