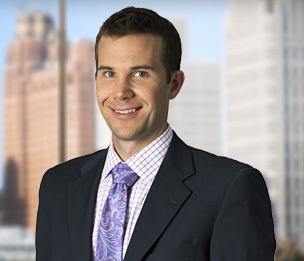 Eric S. Klein
Member
eklein@dykema.com
248-203-0891
Showing 8 posts by Eric S. Klein.
On November 20, 2020, the U.S. Department of Health and Human Services ("HHS") released final rules seeking to modernize the Physician Self-Referral Law ("Stark Law") and the federal Anti-Kickback Statute ("AKS").
The final rules, released by HHS' Centers for Medicare and Medicaid Services ("CMS") and Office of Inspector General ("OIG"), are part of The Regulatory Sprint to Coordinated Care—an effort launched by HHS in 2018 aimed at removing barriers to value-based care. Among other changes, the final rules add new value-based exceptions to the Stark Law and additional safe harbors under the AKS. The important changes to the Stark Law and AKS are highlighted below. Read More ›
On July 13, 2020, Michigan Governor Gretchen Whitmer issued Executive Order 2020-150 to rescind a previous order (Executive Order 2020-61) that had permitted certain health care professionals to temporarily practice beyond the scope of their license. Governor Whitmer cited Michigan's progress in slowing the spread of COVID-19 and the reduced pressure on hospitals as reasons for rescinding the prior expansion of scope. Read More ›
On March 25, the Senate passed the Coronavirus Aid, Relief, and Economic Security Act ("CARES"). The House is expected to vote on the legislation on March 27, 2020. The following is a summary of the significant provisions impacting the health care industry. Read More ›
Since March 10, 2020, when the first two positive cases of the Coronavirus Disease 2019 ("COVID-19") were confirmed in Michigan and Governor Whitmer declared a State of Emergency, the Governor has issued 15 executive orders in an effort to control the spread of COVID-19. Governor Whitmer has now issued Executive Order No. 2020-17, placing a temporary restriction on certain medical and dental procedures throughout Michigan. Read More ›
On September 9, 2019, the U.S. Court of Appeals for the Eleventh Circuit issued an important decision for health care providers, especially those in the hospice industry. In U.S. v. AseraCare, Inc., No.16-13004, Slip. Op. (11th Cir. September 9, 2019), the Court held that a "reasonable disagreement between medical experts" about prognosis for a terminally ill patient, without more, cannot establish falsity. Slip. Op. at 3. The case began in 2008 as a qui tam action when former AseraCare company employees filed a False Claims Act lawsuit alleging that AseraCare submitted documents that falsely certified some Medicare patients were "terminally ill" and eligible for hospice care. The Government intervened. While the Eleventh Circuit remanded to the District Court to review its ruling in favor of AseraCare, the Eleventh Circuit upheld the lower court's ruling that differing medical opinions do not qualify as "objective" evidence of falsity required by the False Claims Act.
Read More ›
On October 24, 2018, Congress enacted a new federal anti-kickback statute as part of its effort to combat the opioid epidemic. Congress established the Eliminating Kickbacks in Recovery Act of 2018 ("EKRA") as part of the Substance Use-Disorder Prevention that Promotes Opioid Recovery and Treatment for Patients and Communities Act of 2018. EKRA establishes criminal sanctions (up to $200,000 fine and/or 10 years imprisonment) for each kickback violation. Unlike the anti-kickback statute set forth in 42 U.S.C. § 1320a-7b(b) ("AKS") that only pertains to federal health care programs (e.g., Medicare and Medicaid), EKRA applies to any "health care benefit program" and, thus, extends to services payable by both a federal health care program and a commercial insurer. Read More ›
For a number of years, the Office of the Inspector General (OIG) of the U.S. Department of Health and Human Services has published concerns about the quality of Medicare-certified hospice providers and about fraud and abuse in the Medicare hospice benefit program. On July 31, 2018, the OIG consolidated its concerns into a portfolio "Vulnerabilities in the Medicare Hospice Program Affect Quality Care and Program Integrity: A Portfolio" (OEI-02-16-00570). While neither the U.S. Centers for Medicare and Medicaid Services (CMS) nor the National Hospice and Palliative Care Organization agree with all of the OIG's concerns or recommended fixes, the OIG is steadfast. Hospice providers can expect continued OIG scrutiny of both industry and individual provider practices, as well as continued OIG effort to effect structural change in the Medicare hospice benefit to improve program integrity. Read More ›
After a series of CMS surveys caused confusion in the hospice industry regarding the role and responsibilities of the medical director, CMS Region V issued much-needed clarification. CMS Region V, which covers hospices in the states of Illinois, Indiana, Michigan, Minnesota, Ohio, and Wisconsin, clarified that: Read More ›