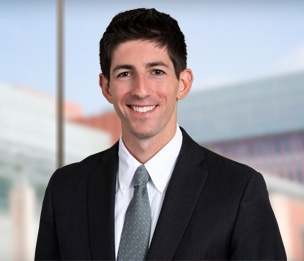 David R. Padalino
Associate
DPadalino@dykema.com
734-214-7616
Showing 10 posts by David R. Padalino.
Health facilities and individual healthcare providers who open their offices to the public should remain aware they are subject to the Americans with Disabilities Act ("ADA") requirements regarding service animals. Failing to adhere to the stringent ADA standards can quickly lead to patient complaints escalating to U.S. Department of Justice intervention, costly settlements, and steep civil penalties. Read More ›
The 340B Program, named after its section within the 1992 Public Health Service Act, allows covered entities to stretch their scarce federal resources as far as possible, by setting a ceiling price on the sale of covered outpatient drugs from participating pharmaceutical manufactures to covered entities. With the passage of the Patient Protection and Affordable Care Act in 2010, 340B's oversight agency, the Health Resources and Services Administration ("HRSA") within the Department of Health and Human Services ("HHS"), was directed to establish an administrative dispute resolution ("ADR") process. Covered entities and pharmaceutical manufactures would then use the ADR process to settle claims such as drug overcharging, diversion, or duplicate discounts. It took ten years, but HHS has finally taken action. Read More ›
On November 20, 2020, the U.S. Department of Health and Human Services ("HHS") released final rules seeking to modernize the Physician Self-Referral Law ("Stark Law") and the federal Anti-Kickback Statute ("AKS").
The final rules, released by HHS' Centers for Medicare and Medicaid Services ("CMS") and Office of Inspector General ("OIG"), are part of The Regulatory Sprint to Coordinated Care—an effort launched by HHS in 2018 aimed at removing barriers to value-based care. Among other changes, the final rules add new value-based exceptions to the Stark Law and additional safe harbors under the AKS. The important changes to the Stark Law and AKS are highlighted below. Read More ›
Nursing homes have been on the front lines throughout the COVID-19 pandemic as they care for the persons most at risk. In an effort to improve safety and curb the spread of COVID-19, federal and state authorities are relaxing certain compliance obligations. Despite this regulatory latitude, nursing facilities should remain aware that federal and state agencies continue to closely monitor nursing home compliance. Read More ›
On March 25, the Senate passed the Coronavirus Aid, Relief, and Economic Security Act ("CARES"). The House is expected to vote on the legislation on March 27, 2020. The following is a summary of the significant provisions impacting the health care industry. Read More ›
The federal government continues to develop responses to the evolving COVID-19 pandemic and now turns toward combatting COVID-19 related fraud. Attorney General Barr issued a memo on March 16, 2020 calling on all U.S. Department of Justice ("DOJ") attorneys to prioritize the detection, investigation, and prosecution of wrongdoing related to COVID-19. Following Attorney General Barr's instruction, the U.S. Attorney for the Northern District of Illinois appointed a federal prosecutor to lead the district's crackdown of scammers attempting to leverage the pandemic for fraudulent purposes. U.S. Attorney's Offices across the country are expected to follow this path to coordinate with federal, state, and local law enforcement partners to lead fraud investigations and enforcement. Read More ›
Since March 10, 2020, when the first two positive cases of the Coronavirus Disease 2019 ("COVID-19") were confirmed in Michigan and Governor Whitmer declared a State of Emergency, the Governor has issued 15 executive orders in an effort to control the spread of COVID-19. Governor Whitmer has now issued Executive Order No. 2020-17, placing a temporary restriction on certain medical and dental procedures throughout Michigan. Read More ›
On March 3, 2020, Attorney General William Barr announced the National Nursing Home Initiative–a new U.S. Department of Justice ("DOJ") taskforce organized to push criminal and civil enforcement action against nursing homes across the country. The initiative will help coordinate DOJ enforcement actions against nursing homes that provide "grossly substandard care." Read More ›
The U.S. Department of Justice ("DOJ") has resolved false claims against a sector not typically prone to FCA attacks—research institutions. In December 2019, the DOJ reached a $5.5 million settlement agreement with a Michigan non-profit research institute, the Van Andel Research Institute ("VARI"). The DOJ alleged that VARI failed to disclose foreign funding upon the application for, and over the term of, a federal grant. Read More ›
Authored by David Padalino
On September 10, 2019, the Center for Medicare & Medicaid Services ("CMS") announced its Final Rule applying new reporting requirements for enrolled, and prospective, providers and suppliers. Medicare, Medicaid, and CHIP providers and suppliers will need to disclose their affiliations with organizations that have uncollected debts, are subject to a payment suspension under a federal health care program, have been excluded by the OIG, or had their Medicare, Medicaid, or CHIP billing privileges denied or revoked ("Disclosable Events"). Read More ›