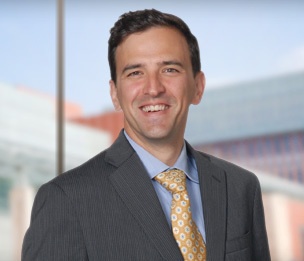 Gerald L. Aben
Member
gaben@dykema.com
734-214-7648
Showing 7 posts by Gerald L. Aben.
Earlier this month, Peter Lucido, the Macomb County Prosecutor, who was also a former Republican State Senator and State Senate Majority Whip, announced a plan to investigate COVID-19 deaths in Macomb County nursing homes to determine whether Executive Order 2020-50, which was issued in April 2020 by Governor Gretchen Whitmer, and is no longer in effect, was responsible for those deaths. Prosecutor Lucido made a form available to families of former nursing home residents to collect information from the facility and then share with Macomb County law enforcement officials. Read More ›
On March 25, the Senate passed the Coronavirus Aid, Relief, and Economic Security Act ("CARES"). The House is expected to vote on the legislation on March 27, 2020. The following is a summary of the significant provisions impacting the health care industry. Read More ›
On October 9, 2019, the U.S. Department of Health and Human Services ("HHS"), Office of Inspector General ("OIG") issued a Notice of Proposed Rulemaking to update the safe harbors to the federal Anti-Kickback Statute ("AKS") and the Civil Monetary Penalties Law ("CMP Law") related to the prohibition on beneficiary inducements. Read More ›
On July 16, 2019, the Centers for Medicare & Medicaid Services (CMS) announced its final rule updating regulations pertaining to the use of arbitration agreements by long-term care facilities. Significantly, the final rule reversed CMS's prior ban on pre-dispute arbitration agreements, imposed in CMS's October, 2016 "Reforms of Requirements for Long-Term Care Facilities" final rule. Despite the repeal of the ban, the final rule continues to prohibit long-term care facilities from requiring a resident to sign an arbitration agreement as a condition of admission to, or receipt of care at, the facility. Read More ›
The Office of Inspector General of the U.S. Department of Health and Human Services ("OIG") issues work plans ("Work Plan") that addresses priority areas and emerging issues. For many years, the OIG published its Work Plan every two years with intermediate updates published once or twice each calendar year. Beginning on June 15, 2017, however, the OIG changed its practice and publishes the Work Plan on a monthly basis. These monthly updates are published through the OIG's Work Plan website. Read More ›
Health care fraud and abuse is a significant contributor to the cost of health care in the United States. For the fiscal year that ended September 30, 2017, the United States Department of Justice (the "DOJ") reported that it had recovered $3.7 billion under the False Claims Act ("FCA"), of which $2.4 billion related to the health care industry. Fiscal Year 2017 was the eighth consecutive year that civil FCA settlements and judgments exceeded $2 billion. Read More ›
The United States Department of Justice ("DOJ") recently issued two separate memos that may signal the DOJ is taking a more restrictive False Claims Act ("FCA") enforcement position.
The first memo, written by Michael Granston, Director of the DOJ's Civil Fraud Division, and dated January 10, 2018, discusses the DOJ's authority to seek dismissal of a "meritless" qui tam relator case under 31 U.S.C. § 3730 (the "Granston Memo"). The DOJ historically has been reticent to use its authority under § 3730. The Granston Memo argues that, to preserve the DOJ's limited resources and avoid adverse decisions that could negatively impact the DOJ's own enforcement priorities, DOJ attorneys should consider the seven factors listed in the memo in evaluating whether to seek dismissal of a qui tam case. Read More ›